Home
Stargazer Books LLC (INMOTION)
Stargazer Books LLC is a small publishing house with big dreams, operated by husband and wife team Kerry Marie Sloan and Dan Yager. Our mission is to create and share our joy.
---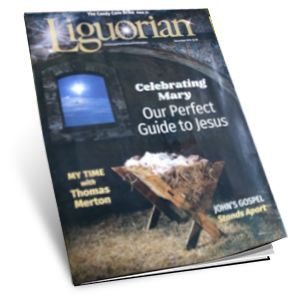 A Visit From Santa
By Kerry Marie Sloan
A landlord must evict his tenants the day before Christmas. Will a candy cane bribe from a seven year old boy change his mind? This short fiction story was published in the December 2018 issue of Liguorian under the title "The Candy Cane Bribe."
Published Dec 2018
Liguorian - Catholic Magazine